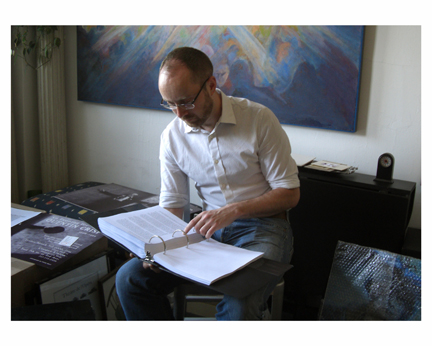 Brian Fillis has written the screenplay for the movie
An Englishman In New York
, which is based on Quentin Crisp's life in New York City following his move here in 1981. Starring
John Hurt
reprising his most famous role to date on film, it began filming in Manhattan on August 18, 2008 and concluded in London on October 9, 2009.
An Englishman in New York
made its world premiere at
The Berlin International Film Festival's Panaroma
on February 11, 2009. A press viewing was held on February 7, 2009. Its English debut was at the
23rd London Lesbian & Gay Film Festival
, with screenings on March 26th and 27th. Click here for more info! Also shown was
Uncle Denis?
, a film by Quentin's great-nephew Adrian Goycoolea!
The movie's New York premiere was on April 27, 2009 at the
Tribeca Film Festival
.
Mr. Fillis studied English at Leeds University in the late 1980s but dropped out after two years. He was then a DJ at the Leeds Warehouse for two years, or during the "heady days of 'baggy' music and all things 'Madchester'."
In the early 1990s, Brian Fillis was the lead singer of a four-piece guitar band peddling 1960s cover versions to workingmen's clubs throughout the North West.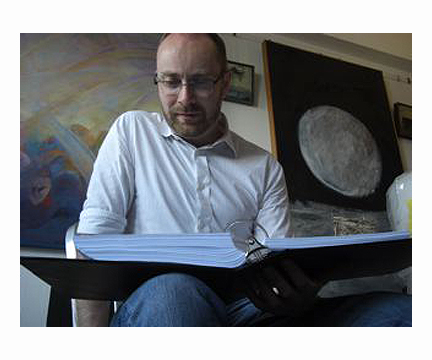 In 1996, Brian qualified as mathematics teacher and has to date published ten mathematics text and teacher-resource books. In 2002, he became a mathematics teaching consultant—effectively training teachers.
Mr. Fillis had his television debut with his adaptation of his cult comic play
Fear of Fanny
for BBC4, starring Julia Davis and Mark Gatiss. Devised from interviews with Fanny's colleagues, family and critics, the 90-minute television film about the life and supper times of the great cook/hostess Fanny Cradock aired on BBC4 on October 23, 2006. This critically acclaimed adaptation made its terrestrial premiere on BBC2 at 9pm on New Years Eve 2006.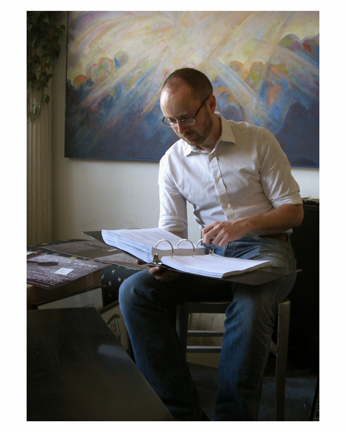 The NRG Theatre Company stage production of
Fear of Fanny
premiered at the Edinburgh Fringe Festival in 2002.
Fear of Fanny
then toured the UK in October and November 2003. Brian's next play was
Non-Scene
, a dark satire on the life of Lionel—a gay serial killer. The play premiered at the Edinburgh Fringe Festival 2003.
Brian wrote for the BBC4 the drama
The Curse of Steptoe.
He has been commissioned by Pathé Films (with BBC Films) to write a film about Britain's formidable woman prime minister
Margaret Thatcher
. The film will focus on Thatcher's battle to save her career in the 17 days immediately before the Falklands War in 1982.
Now thanks to Mr. Fillis and his
An Englishman In New York
screenplay, we will have the second installment of Quentin Crisp's life story. The first being, of course, the 1975 BBC television movie adaptation of Mr. Crisp's book,
The Naked Civil Servant
. The screenplay was written by
Philip Mackie
, and starred
John Hurt
as Quentin Crisp.