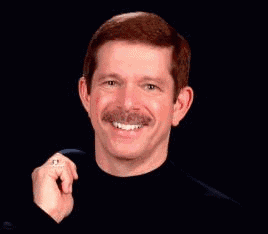 MEMENTO MORI: AN AIDS REQUIEM
JAMES ADLER, composer

The premiere recording of
Memento mori: An AIDS Requiem
by James Adler was released in its chamber version on September 25, 2001 by Albany Records and produced by John Ostendorf. One of the first requiems dedicated to those who have succumbed to AIDS,
Memento mori
features the men's voices of AmorArtis Chorale and Orchestra, conducted by Johannes Somary. Celebrated soloists include Victoria Livengood, mezzo-soprano; Jane Dutton and Máire O'Brien, sopranos; and Steve Huffines, baritone.
Memento mori
, a 75-minute work in nine movements, combines traditional English, Hebrew, and Latin texts with original texts by
Quentin Crisp
, Philip Justin Smith, Denise Stokes, and Bill Weaver. The chamber version was premiered in New York in April 2000 by
AmorArtis Chorale and Orchestra
conducted by Maestro Somary. Of its world premiere in Atlanta in 1996, Derrick Henry of
The Atlanta Journal-Constitution
wrote, "Employing an eclectic, predominately lyrical musical language, Adler writes for both chorus and orchestra with uncommon imagination."
Victoria Livengood made her Metropolitan Opera debut in 1991 as Laura in
Luisa Miller
, and has since given over 85 performances with the company. Jane Dutton debuted with The Metropolitan Opera in 1997 and has performed there each season since. She gave her first performance with New York City Opera in 2000 as Sara in
Roberto Devereaux
. Máire O'Brien was Violetta with New York City Opera that year, after her debut there in
The Turn of the Screw
. Of note is the return of Steve Huffines, who performed in both the Atlanta and New York premieres.
Johannes Somary, founder and Music Director of AmorArtis, has also led the English Chamber Orchestra, New Orleans Symphony, and London's Royal Philharmonic Orchestra. He is currently Director of Music at the Cathedral of St. Patrick in New York City. His discography of more than 50 recordings includes four
Stereo Review
Record-of-the-Year Awards. AmorArtis has achieved international recognition for its over 40 recordings. Maestro Somary and AmorArtis were featured in the observance at Yankee Stadium after the events of September 11.
Memento mori's West Coast premiere in San Francisco on April 30, 2006. Conducted by
Joseph Jennings
, and performed by
The Golden Gate Men's Chorus
.
James Adler's
compositions range from "It's Gotta be America," commissioned for the Centennial Celebration of the Statue of Liberty, and "Canticle for Peace," written for the opening of the 43rd session of the United Nations General Assembly, to
Carols of Splendour
,
Songs of Innocence And of Experience
, and his Concerto in G for Piano and Orchestra. James Adler Plays Syncopated Rhythms was released in 2009 on Albany Records (TROY1014).