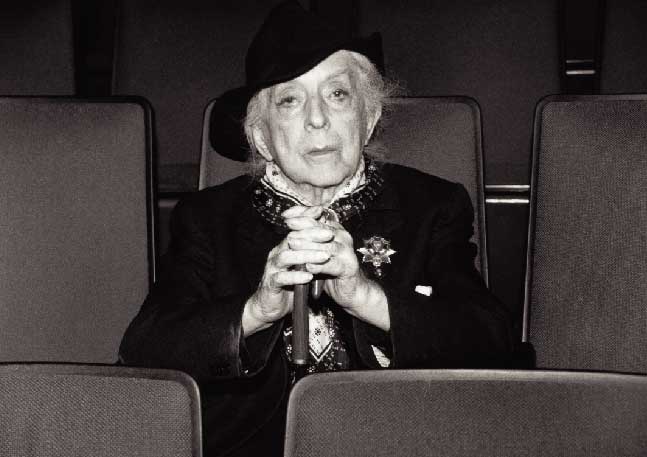 of Quentin Crisp: Photographs from the Quentin Crisp Archives
Curated by Phillip Ward and Pet Silvia

September 26 to October 19, 2002

Art @ Large is pleased to announce an exhibition of photographs of Quentin Crisp.


"We should rejoice that we glimpsed such a witty and courageous soul." — Sir Elton John

"He referred to the latter part of his expected life as 'the twilight of my life.' I suggested that 'sunset' would be a more accurate description. He lived to be 90, and the soft light of his sunset enriched the lives of many people." — John Hurt

"I am honored to have worked with Quentin Crisp, but I am most honored to have been a part of his life. I thank him for sharing this quiet joy, and for enriching my being." — Phillip Ward


An opening reception will be held at Art @ Large on Thursday, September 26, 2002, 6 to 9 pm. Several of the featured photographers will be in attendance, along with Phillip Ward, Curator of the Quentin Crisp Archives.

Some proceeds from the sales will go toward the preservation of the Quentin Crisp Archives.


Art @ Large
The Film Center Building
630 Ninth Avenue
No. 707
New York NY 10036
telephone: 212.957.8371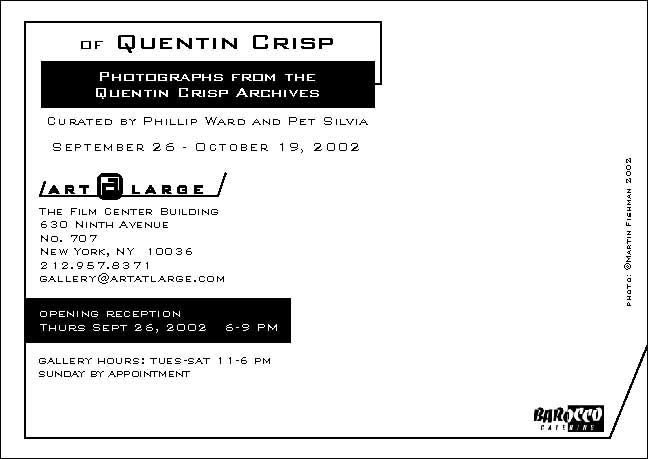 ---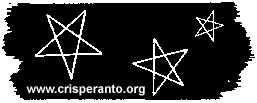 Site Copyright © 1999–2009 by the Quentin Crisp Archives
All rights reserved.