QUENTIN AND PHILIP
by Andrew Barrow

This fascinating memoir tells of Andrew Barrow's friendship with Quentin Crisp and Philip O'Connor. Mr. Barrow first met Mr. Crisp in 1971 and their friendship lasted until Mr. Crisp's death. Through Mr. Crisp, Mr. Barrow met the wild, much-married "genius" Philip O'Connor. The two men had known each other since the beginning of World War II when they both inhabited the same select corner of Low Bohemia. O'Connor was as ill-mannered as Quentin was polite but, like Quentin, he would enjoy huge success with a volume of autobiography.

Pan MacMillan Books
Hardcover, 320 pages
ISBN: 0333780515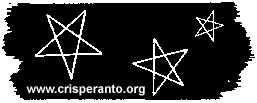 Site Copyright © 1999–2009 by the Quentin Crisp Archives
All rights reserved.