TRIANGLE CLASSICS
Illuminating the Gay and Lesbian Experience:
The Quentin Crisp Omnibus

This exclusive QPB Triangle Classics edition brings together the autobiographical writings of the celebrated counter-cultural gadfly Quentin Crisp, whose life and works are testimony to one gifted man's enduring powers of originality and self-invention. His portrayal of Queen Elizabeth in the film Orlando and other acclaimed appearances on stage and screen have garnered hordes of fans. But it is Mr. Crisp's brilliant memoirs that distinguish him as one of the most innovative authors of the twentieth century.

The Naked Civil Servant caused a sensation when it was published in London in 1968. In a book that is now widely revered as a classic, Mr. Crisp chronicles his coming-out in 1931 on the streets of London: "I wore makeup at a time when even on women eye shadow was sinful." The New York Times Book Review raved: "A remarkably honest account of a life apart. . . . His wit is brilliant, his observations acute. . . . His insights into sexual roles are gems."

In How to Become a Virgin (1981), Mr. Crisp traces his moving to America when he was seventy-two years old, and what he describes as "my own re-virgination — my own fresh rebirth as a new persona — through television." And Resident Alien (1996) depicts his life in New York City, based on his diaries published in the New York Native.

A lively Preface and a poignant Afterword, which Mr. Crisp wrote especially for this omnibus volume shortly before his death, offer us behind-the-scenes context for these self-described "curious misadventures." His was a life lived with extraordinary courage, as this edition of his work so vividly demonstrates.

Click here for ordering information.

---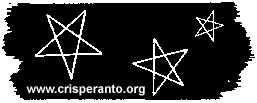 Site Copyright © 1999–2009 by the Quentin Crisp Archives
Photograph Copyright © 1941 by the Estate of Angus McBean
All rights reserved.